The following three future corridors have been proposed:-
1. East Coast Corridor :-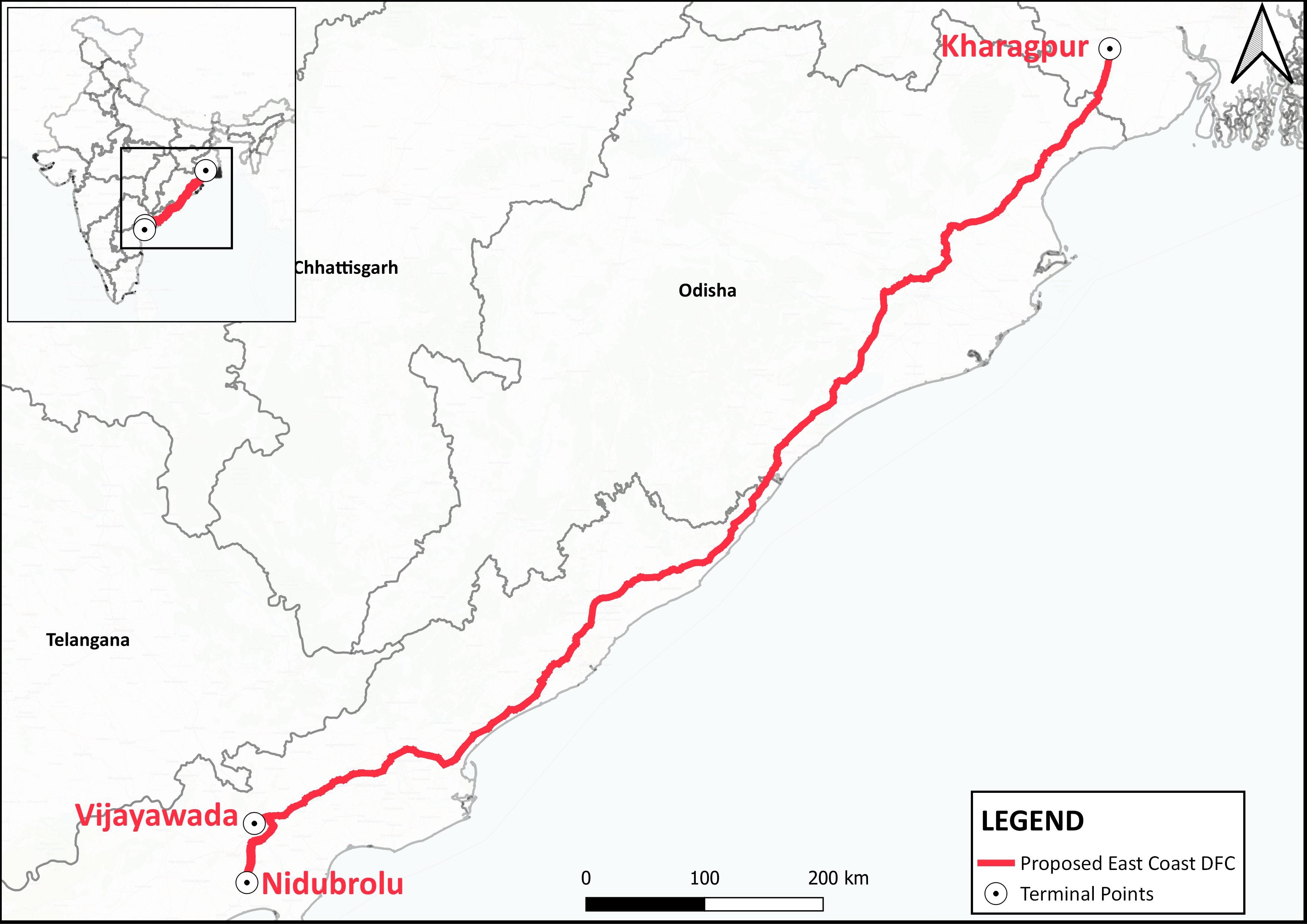 The proposed corridor stretching 1080 km traverses through three states of India, namely West Bengal, Orissa, and Andhra Pradesh. Mostly runs parallel to the existing Kharagpur-Vijayawada coastal railway line. It also passes over three zonal railways, namely South Eastern, East Coast and South-Central Railway. The DPR for this corridor is likely to be completed by Dec'22.

Traffic Potential:
The major traffic generators which will be contributing to East Coast Corridor in PIA are mines of Coal, Iron ore, Thermal Power Plants, Ports, Fertilizers, POL, CONCOR ICDs, FCI godowns, etc.


2. East West Corridor :-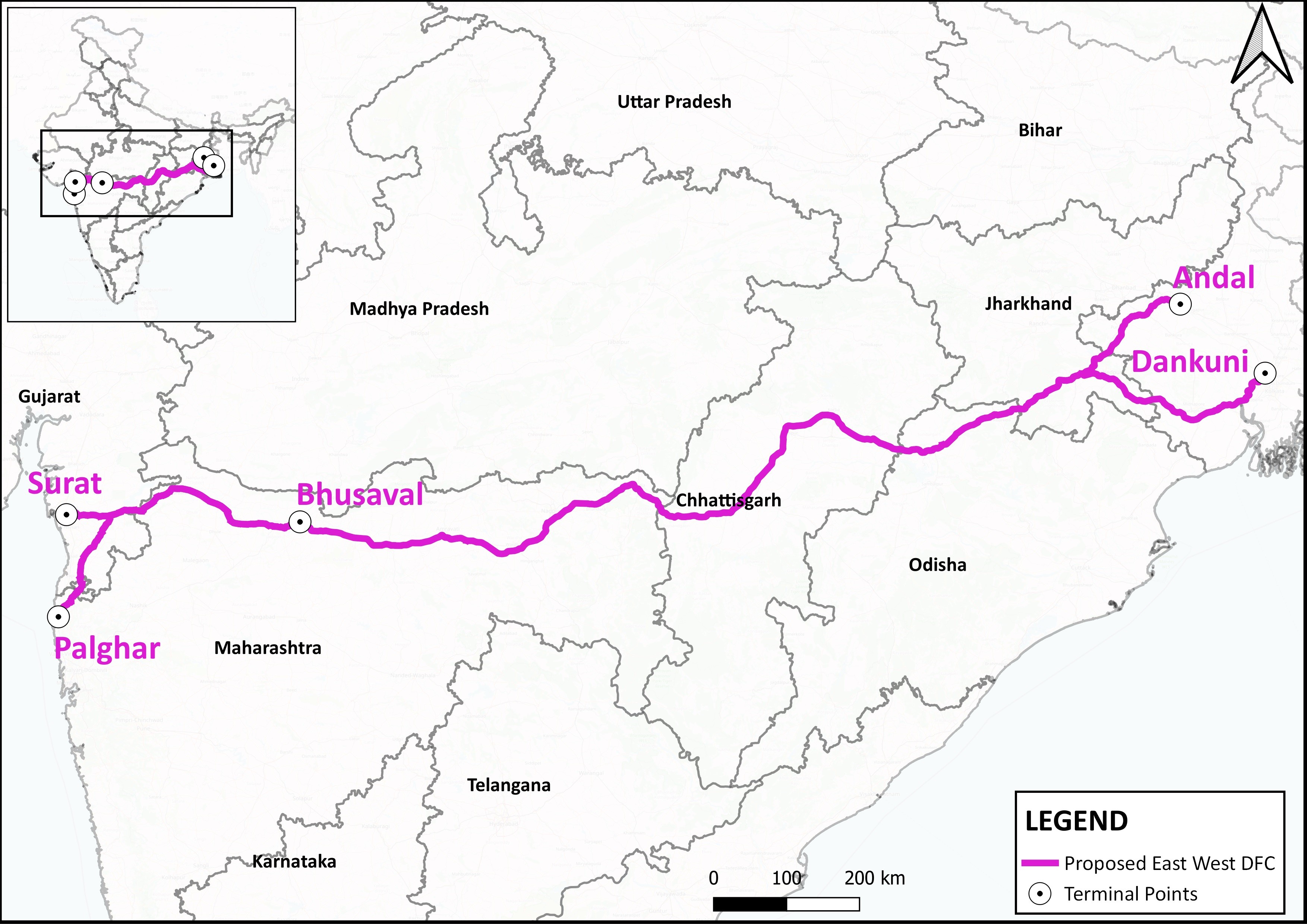 The proposed East-West DFC (EWDFC) from Bhusaval to Dankuni including spur line from Rajkharswan to Andal passes through five states namely West Bangal, Jharkhand, Odisha, Chhattisgarh, and Maharashtra. The length of the mainline is 1551 RKM and the length of the spur line is 187 RKM (Total: 1738 RKM). This corridor has further been extended from Bhusaval to Palghar. The DPR for this corridor is planned to be completed by Mar'23.

Traffic Potential:
The major traffic generators which will be contributing to East-West Corridor in project influence area (PIA) are Mines of Coal, Iron ore, bauxite, Manganese, Ferro Alloys, Steel Pants, Ports – major and minor, Fertilizers, Thermal Power Plants, Petroleum Oil Lubricants (POL), Cement plants, Container Corporation (CONCOR) Inland Container Deports (ICDs), Food Corporation of India (FCI) godowns etc.


3. North-South Corridor :-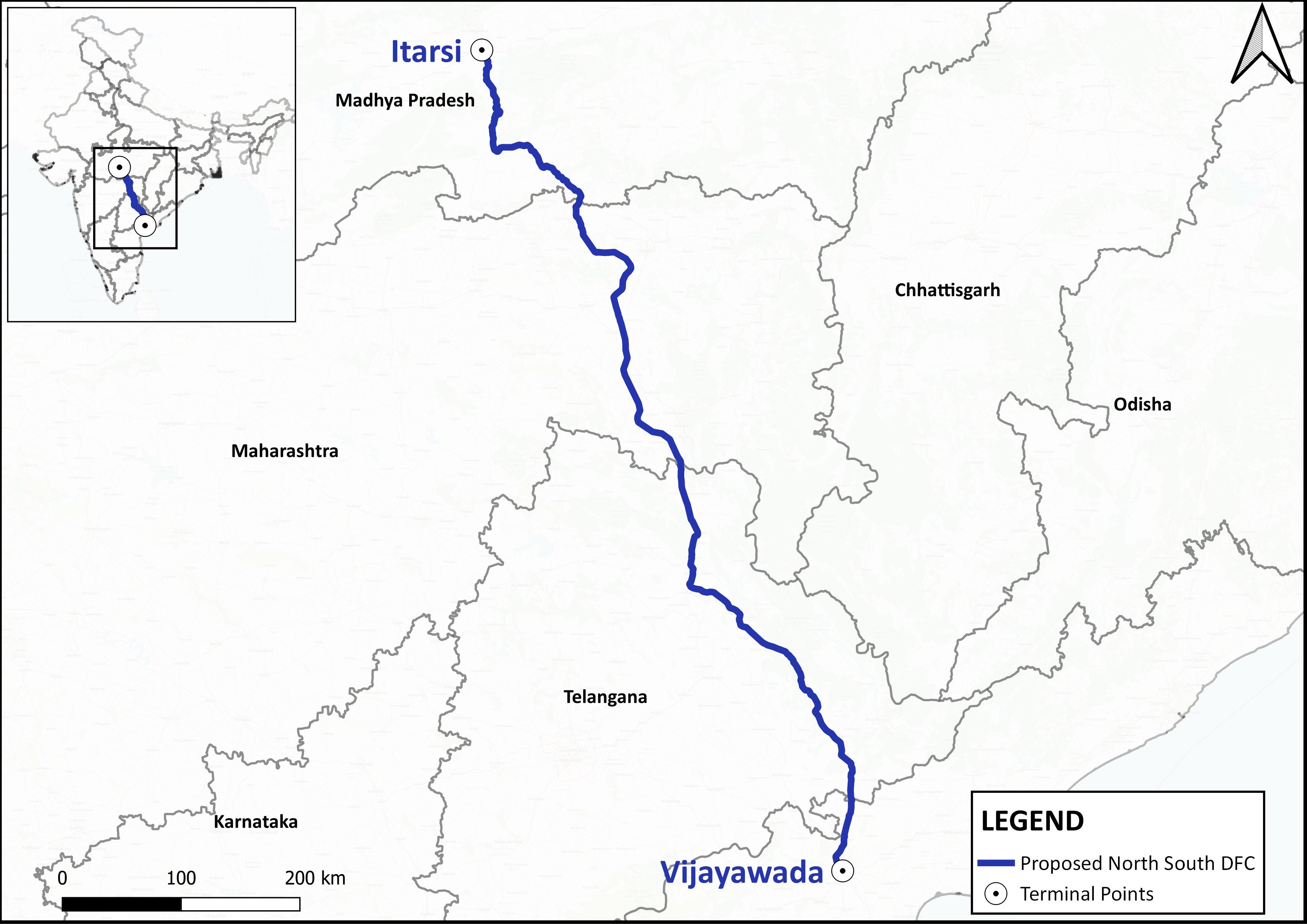 The proposed North-South DFC (NSDFC) from Itarsi-Nagpur-Vijayawada passes through four states namely Madhya Pradesh, Maharashtra, Telangana, and Andhra Pradesh. The length of this route is 890 RKM. Railway Board has further extended this corridor from Vijayawada to Nidubrolu. The DPR for this corridor is targeted for completion by Feb'23.
These areas surrounding the route are endowed with natural resources such as coal and other minerals, steel plants in adjoining areas, Industrial hubs like Cement Plants, Thermal Power Stations, Logistic Parks which generate heavy freight along the North-South Sub corridor route.

Traffic Potential:
The major traffic generators which will be contributing to North-South Corridor in Project influence area (PIA) are Mines of Coal, Cement plants, Thermal Power Plants (TPP), Petroleum Oil Lubricants (POL), Container Corporation (CONCOR) Inland Container Deports (ICDs), Food Corporation of India (FCI) godowns, Fertilizers etc.